Cloud Buster is a type of trampoline. It can give your ninja new ways, new training, new skills and new challenges of this trampoline, mastering the trampoline means your ninja is an excellent ninja, and he will do better than he did before when he started using this trampoline.
Cloud Buster is a trampoline which gives you 8,000XP, and can be unlocked at approximately level 18.
The Cloud Buster can bounce your ninja very high, and this means new tricks and challenges. Try and get all trampolines and master them all! This trampoline is repaired in a certain time. This trampoline can bounce your ninja high.
Cost: 1,800
coins
or 30
gems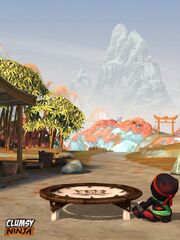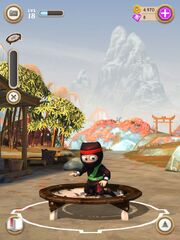 It may be called the "Cloud Buster" because it can "busts cloud", as in going through clouds.
Ad blocker interference detected!
Wikia is a free-to-use site that makes money from advertising. We have a modified experience for viewers using ad blockers

Wikia is not accessible if you've made further modifications. Remove the custom ad blocker rule(s) and the page will load as expected.