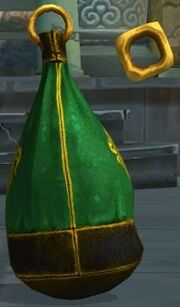 The Emerald Dragon punchbag is the second to the last punchbag to be unlocked by the player. It gives you 40,000 XP and 2,500 coins after one session.
Sensei says only the best Ninja can square this dragon!
The Emerald Dragon, Ruby Red, and Blue Diamond share the same dragon symbol.
Ad blocker interference detected!
Wikia is a free-to-use site that makes money from advertising. We have a modified experience for viewers using ad blockers

Wikia is not accessible if you've made further modifications. Remove the custom ad blocker rule(s) and the page will load as expected.