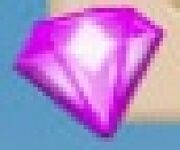 Gems is the second main type of currency (money), after coins, that is used in the Clumsy Ninja. It can be bought for many items:
Headbands and suits
Training items
Repairing training items
Specials
Buying items in advance
Gems are hard to get, you can get one gem when you level up, and rarely from finishing a session on a training item. Gems can be used to speed the repairing of training items and even buy training items before it is available by coins. With gems you can customize your ninja with headbands and suits, buy training items and repair them, get specials, and more.
Gems are harder to get than coins.
An easier way to get gems is to buy some with actual money.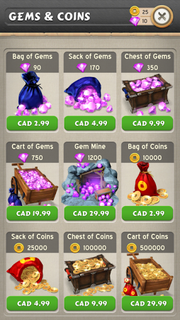 The cost of gems will vary, it will depend on where you live and what your currency is.