Template:Protection-Registered Users
Red Star is a ball you can train your ninja with. It gives you 4,500
XP
and 300
coins
.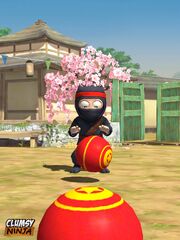 Trivia
The Red Star is called the Red Star most likely because it is red other than the red star located in the center of the ball.
Ad blocker interference detected!
Wikia is a free-to-use site that makes money from advertising. We have a modified experience for viewers using ad blockers

Wikia is not accessible if you've made further modifications. Remove the custom ad blocker rule(s) and the page will load as expected.